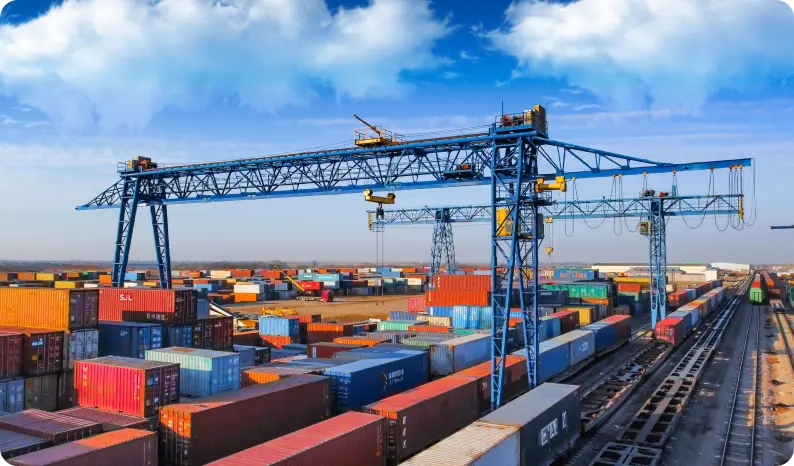 The largest container terminal in Central Asia.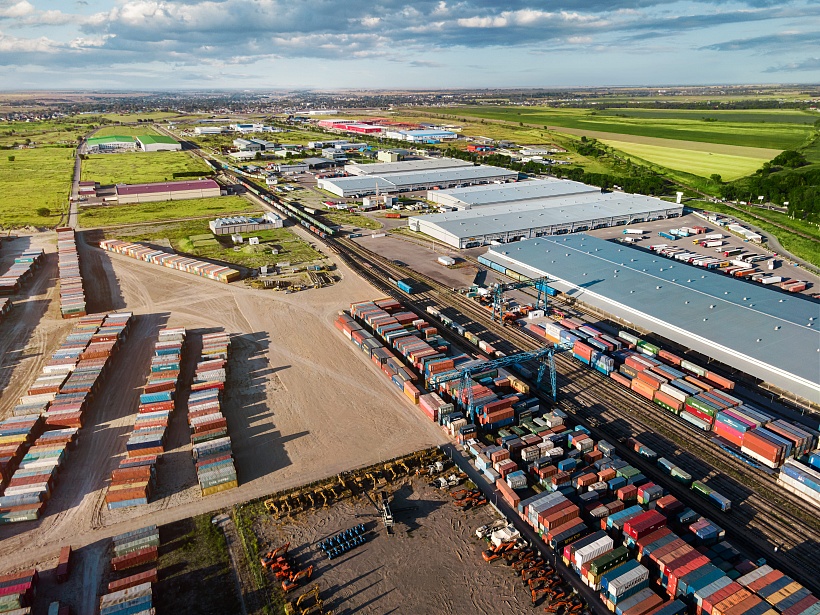 Technology resources
Container terminal
Total terminal area: 17.8 ha
15 km of railway lines
2 locomotives; 10 fork lifters
4 gantries; 1 reach-stacker; 2 mobile cranes
Vehicle fleet (container trucks, shade-sheds, etc.)
Warehouses of A class, refrigerating chambers
Abilities of DAMU LOGISTICS
Spotting/picking, segregating
Terminal handling of 20, 40, 45-foot containers
Unloading/loading of cargo, specialized machinery (including heavy), cars arriving in autoracks
Receipt and storage of cargo in the free zone, TSW and CW
Storage of up to 12 thousand empty containers
Storage of up to 150 railcars on railway tracks
The terminal is located in the immediate vicinity of Zhetysu station, 2 km
A railway cash office operates in the terminal office for customer service
Repair of containers on site
Open areas and customs zones are provided
Container
terminal
Cargo terminal with a capacity of more than 550 railcars can accept all types of cargo, except for liquid and dangerous ones, arriving by rail in open rolling-stock, autoracks, covered railcars, as well as by road in unlimited quantities.

Diversity of the terminal is primarily due to the availability of all the necessary engineering and technical infrastructure and territory. The terminal has 2 container yards equipped with the relevant machines, open areas for storage of passenger cars, buses and business vehicles equipped with the special loading and unloading ramps.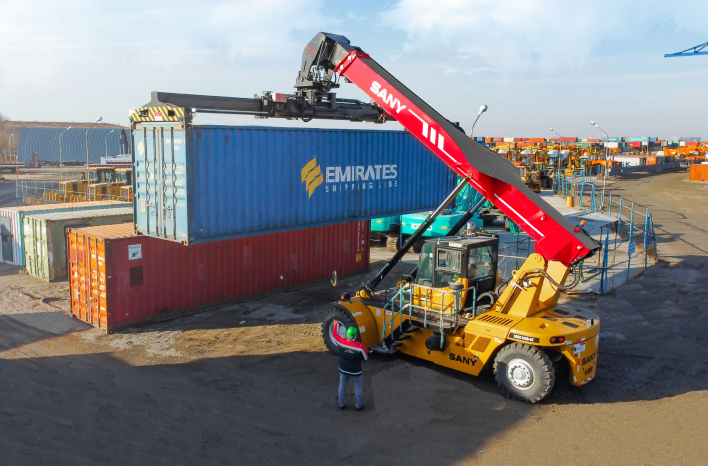 Railway
The developed network of internal railway access lines with a total length of 15 km and a capacity of 550 railcars with 2 own locomotives allows us to accept and handle entire trains with various cargoes. This is also facilitated by the proximity of one of the largest railway stations Zhetysu located only 1.5 km from the terminal and 500 meters from the highway.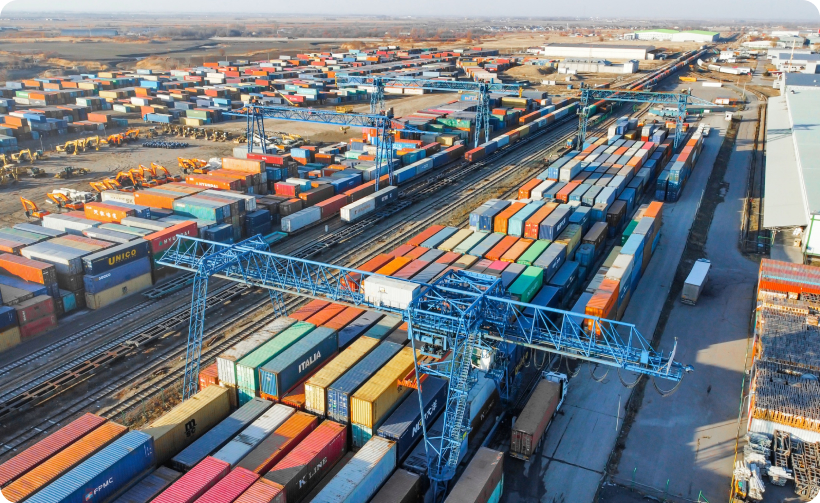 Vehicle
terminal
The excellent location of the terminal facilitates acceptance of goods delivered by road:

Immediate vicinity of the Western Europe-Western China highway and the Khorgos International Center for Border Cooperation, which allows trucks to arrive bypassing the megapolis.

Availability of warehouses with customs and commercial warehouses. Cash office of Zhetysu station with acceptance/delivery agents. Developed infrastructure. Work 24 hours a day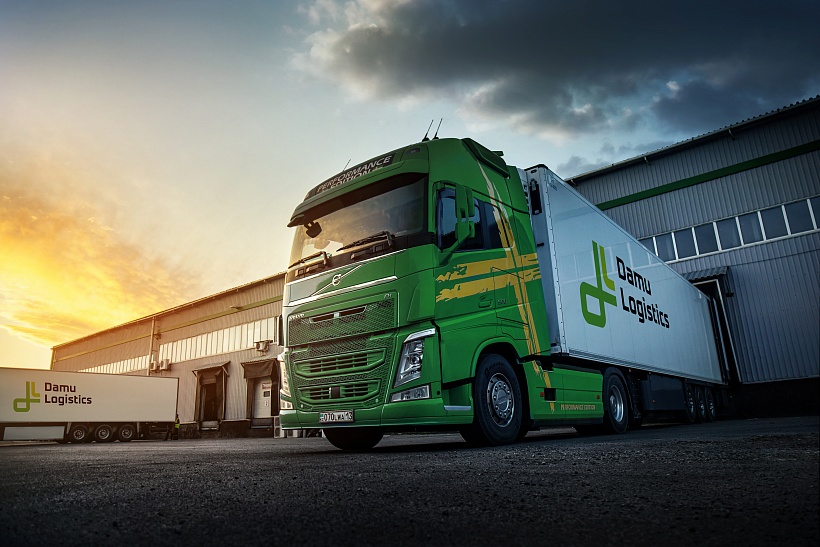 Loading and unloading
Loading and unloading of open rolling-stock and open wagons with the use of gantries:
loaded and empty containers;
heavy load and oversize cargo;
Loading and unloading of covered railcars and cargo in containers:
mechanized with the use of fork lifters;
manual.
Loading and unloading of railcars with passenger cars, buses, and business vehicles, with the use of specialized railway ramps and devices.
Loading and unloading of cars:
mechanized with the use of fork lifters;
manual.
Storage
Warehousing at regular warehouses, TSW and customs warehouses:
Storage of loaded containers
Storage of empty containers
Storage of special equipment, buses, cars, and business vehicles
Storage of standard size and oversize cargo, except for bulk, liquid, and dangerous cargo
Forwarding
and brokerage services
Credit clearance (issuance of waybill)
Load lashing according to technical specification, software
Sealing
Swirling
Preparation of customs documents
Shipping paperwork
Brokerage services
Terminal handling of:
Loaded containers
Empty containers
Autoracks
Covered railcars
Open wagons
General-purpose covered railcars
General-purpose open wagons
Hopper cars
Grain cars